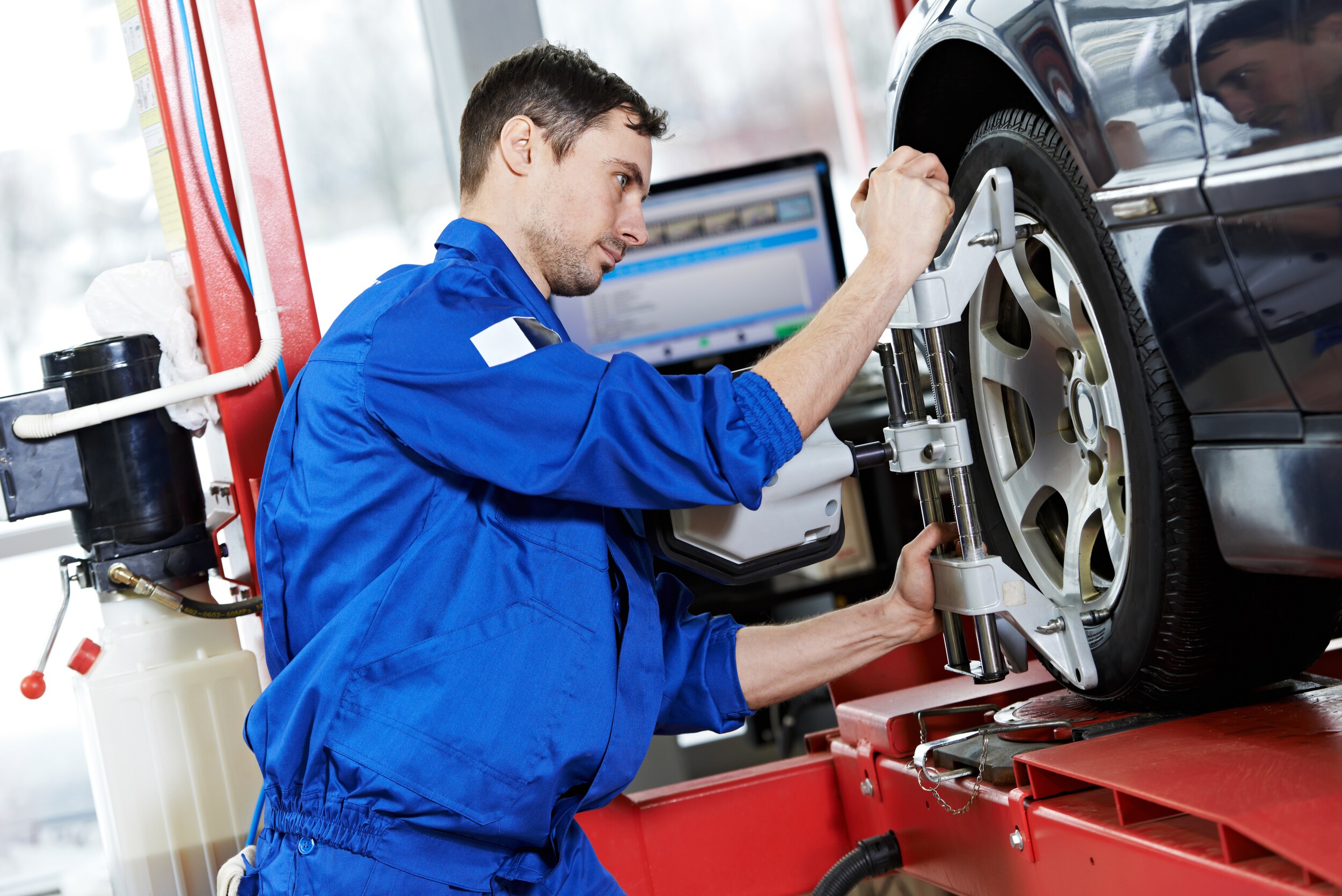 Is Your Drive Properly Aligned?
At Maple Hyundai, we don't only sell amazing new and pre-owned Hyundai vehicles we also offer many exceptional services including a fully devoted Service Department.  If you require any vehicle maintenance in Vaughan we welcome you to check out our Service Department.
One of the many services we offer is wheel alignment!

What is wheel alignment? 
Wheel alignment is a standard consideration in any vehicle maintenance program that consists of adjusting the angles of the wheels to the car manufacturer specifications.  The purpose of these adjustments is to reduce the wear of your tires and to ensure that your vehicle travels in a truly straight path. 

What is the difference between wheel alignment and wheel balancing? 
While wheel alignment involves adjusting the angles of the wheel, wheel balancing identifies where wheel weights should be applied to counter-balance disparities. 

What are the benefits of wheel alignment? 
When you bring your vehicle to Maple Hyundai for wheel alignment service in Vaughan you can potentially reduce future expensive repairs to your wheels, improve vehicle safety, increase the life of your tires, and increase fuel efficiency.
Schedule your Next Service Appointment today and contact our service department to ask about our wheel alignment warranty.
Looking for Wheel Alignment?