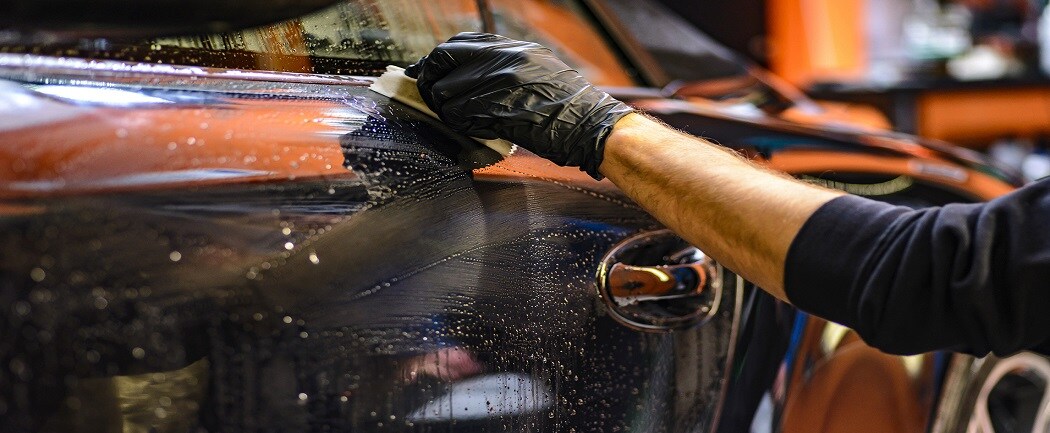 Bronze Detailing Package
Car $59.95 -SUV $79.95
Full interior vacuum
Clean windows
Dust dashboard
Complete exterior wash
Dress tires
Silver Detailing Package
Car $129.95  SUV $149.95
Full interior vacuum
Clean windows
Dust dashboard
Dress interior panels
Complete exterior wash
Dress tires
Leather treatment of fabric cleaning
Engine shampoo
Gold Detailing Package
Car $189.95 SUV $209.95
Full interior vacuum
Clean windows
Dust dashboard
Dress interior panels
Complete exterior wash
Dress tires
Leather treatment of fabric cleaning
Engine shampoo
Vehicle waxing
Aquapel Application
---

Frequently Asked Questions about Car Detailing

---
What does a full car detail include?
A full car detail includes conducting an exterior wash, polishing, claying and waxing, comprehensive interior cleaning, and cleaning and treating tires. Car detailing may also have other extra services such as steam-cleaning engines, accessory installation, and paint touchup upon request.
How much does it cost to detail the outside of a car?
The cost of detailing a car's exterior will depend on the type of vehicle involved. The costs may also vary based on the services that are involved in the exterior detailing.
How much does it cost to detail an engine?
The costs of detailing an engine vary based on many factors. If you decide to rent a steam cleaner or use your equipment to detail, for instance, the process will be significantly cheaper.
Is it worth it to detail your car?
Yes, detailing your car is worth your time and finances. It will give your ride a new lease of life and ensure that it appears as good as new when our professionals are done with it.
How long does a full detail take?
A full car detail may take an hour or more based on the type of car you own. The time we take to detail the car is subject to your car's type and the depth of detailing required depending on previous maintenance history.