Hyundai Express Shopping at Maple Hyundai
If you'd like your car-buying experience to be as pleasant as possible, it's vital to work with a dealership that you'll be able to trust. At Maple Hyundai, we always prioritize our customers' needs, and we want to meet all of our customer's expectations. Our commitment to service has helped us become the preferred Hyundai dealership in Maple, Ontario. Over the years, we've been able to assist so many people from our local community. We're proud that we've built a reputation as a business that focuses on quality and can keep customers satisfied. People come to us from throughout the area, including Vaughan, Woodbridge, Richmond Hill, Markham, Brampton and Mississauga. These days, technology allows us to do so many things without meeting in person. From your home, at any time that's convenient for you, you could build and price a vehicle, look at our inventory, and apply for financing. You can learn more about us, as we are apart of the Zanchin Automotive Group.
Hyundai Express Shopping In 3 Easy Steps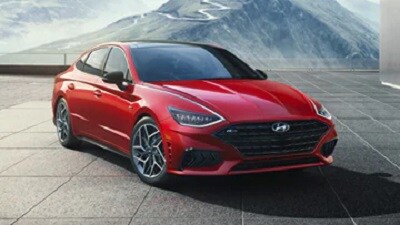 Step 1 - Build and Price
To make things easier for you as you shop for a new vehicle, we've set up several online tools. These are all user-friendly tools, making it a reasonably straightforward process to do from the comfort of your home. Hyundai Express Shopping is something that many of our previous customers have taken advantage of since it works so well for people with busy schedules or other constraints that may prevent them from visiting us in person. 
If you do ever need assistance, feel free to reach out. We're available over the phone and online. A knowledgeable member of our team can walk you through every step of the process. We can be virtually by your side as you select your sedan, crossover, or SUV. As many of our customers are located in the surrounding areas, they can conveniently shop our inventory without physically travelling to our location.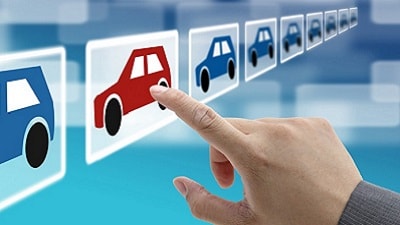 Step 2 - Trade-In
Hyundai Express Shopping has been designed with customers in mind. You're invited to check out our inventory and start your next vehicle purchase online. From the computer, your tablet, or a smartphone, you can do any research necessary to make an informed decision. Through a computer or mobile device, you could build and price your Hyundai and easily apply for credit. Many of our customers ask themselves, "What is the trade-in value of my car?" Well, we can help with that, too. 
After you enter a few key pieces of information, you'll be able to see your trade-in appraisal. Once you have found the vehicle you want, start by valuing your current vehicle to estimate the credit towards the purchase, then you can apply for financing. One of the best things about this process is that you can do it at your own pace, at a time that works for you. 
Step 3 - Financing
Get pre-qualified now and save time at the dealership! We can help! we need to determine if there are financing options that work for you.
If you're busy during business hours, it's not a problem to use Hyundai Express Shipping at night or over the weekend. If you'd like to take your time with the shopping process, that's completely fine, too. You're in control of the situation, and you shouldn't feel any pressure at any time from the team at Maple Hyundai. To ensure the model you desire is the right one for you, we advise you to take advantage of our online test-drive booking, allowing you to pick the model and time that works for you.
Contact For More Information
If you'd like more information on Hyundai Express Shopping, please contact us. We're here to help people gather as much information as they need. We recognize that getting a new vehicle is very exciting and that it requires a significant investment. We want the entire process to be a positive one, and we want you to make decisions with confidence. 
We've made it easy to contact a team member through phone, email, or our website's contact us form. You could even set up a time to meet with us in person, the old-fashioned way. Any of these methods are perfectly acceptable, so please utilize the method that brings you the most comfort. If you'd like to apply for financing in Vaughan, Ontario, or would at least like to explore this option, please reach out to our finance team. There's an online financing application made available by the finance centre, and filling this out can get the process started.
Make an Inquiry