Hyundai Recalls
Hyundai Canada is committed to your safety and security on the road. Your Hyundai is engineered and designed to deliver a supreme driving experience. To maintain a high level of achievement, Hyundai Canada will periodically perform quality checks on various components of their vehicles. If Hyundai determines a component of any sort may fall below optimal performance a recall will be issued.
How will I know when a recall is issued for my used or new Hyundai model?
If you are a registered Hyundai owner, you will receive a letter by mail detailing the issued recall. The letter will include a description of the defect, how Hyundai Canada plans to fix the problem, and next-step instructions.
I purchased a pre-owned Hyundai. How can I check If there are any active recalls for my vehicle?
To check if there are any active recalls issued for your vehicle, you can use the online VIN lookup located on the Hyundai Canada webpage. The VIN is a unique 17-digit vehicle identification number recognized worldwide. Once you locate and enter your unique VIN in the lookup a list of active recalls for your vehicle will be listed. Alternatively, contact Maple Hyundai, where we happily assist all Hyundai consumers in Maple, Woodbridge, Richmond Hill, Markham, Brampton, and Mississauga.
What Should I do after I receive a recall notice?
Upon delivery of a notification detailing the recall specifics, contact Maple Hyundai Service Centre to schedule a service appointment with a factory-trained Hyundai technician. The recalled component will be replaced or updated free of charge using genuine Hyundai parts.
Where is the VIN located?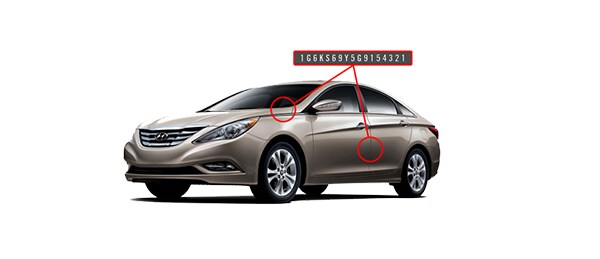 Hyundai Ownership
Technology
Hours
Monday

9:00 AM - 8:00 PM

Tuesday

9:00 AM - 8:00 PM

Wednesday

9:00 AM - 8:00 PM

Thursday

9:00 AM - 8:00 PM

Friday

9:00 AM - 6:00 PM

Saturday

9:00 AM - 6:00 PM

Sunday

Closed