Introducing H-Promise: 
Maple Hyundai Certified Pre-Owned Program
Introducing H-Promise, The Hyundai Certified Pre-Owned is here to help you purchase your vehicle with full confidence. We take pride in our precise attention to detail and we promise to bring vehicles that have received excellent service. We never compromise your safety and confidence in Hyundai Certified Pre-Owned vehicle because we know you are not getting just any used vehicles, you are getting a pre-owned Hyundai quality vehicle. That's our H-Promise.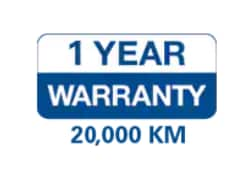 WARRANTY, BEYOND EXPECTATION
Among its many features, our H-Promise Certified Pre-Owned Program now includes a transferable 1-Year/ 20, 000 km Powertrain Limited Warranty.*
*Any warranty claims made during the vehicle's original 5-year Limited Comprehensive Warranty period have no deductible. Each separate warranty claim made during the additional warranty period, after the vehicle's original 5-year Limited Power Warranty period has expired, is subjected to a $100 deductible. *Some restrictions do apply, see dealer for details.

BUY WITH DOLLARS AND SENSE 
Enjoy preferred financing rates as low as 0.9% on select models.

OUR INSPECTION MAKES A POINT. 120 OF THEM
Long before you see your Hyundai Certified Pre-Owned vehicle for the first time, it has undergone a rigorous evaluation. In order to become certified, every Hyundai pre-owned vehicle must pass a 120 inspection point program, with minimal tolerances. That means Hyundai technicians thoroughly check over the entire vehicle from back to front, left to right, inside and out.

EXTRA BENEFITS
Going beyond the expectation, there are even more benefits that come with owning a Hyundai Certified Pre-Owned Vehicle such as complimentary one-year 24 hour roadside assistance, first oil change at no charge, and 3-month trial subscription of Sirus XMTM Satellite Radio.

LONGER EXCHANGE PERIOD
If you're not satisfied with your purchase, our vehicle exchange program - one of the longest exchange periods in the industry - allows you to simply bring it back to your dealer within 30 day/2000 km and exchange it for a vehicle that fits your needs. No regrets. No doubts. No questions about it.
What Does Certified Pre-Owned Mean?
A certified pre-owned vehicle gets inspected and reconditioned before getting certified by its manufacturer or a dealership like ours. Once a vehicle has the CPO stamp of approval, it's then fit to be sold. Our stable of certified pre-owned models is held to the highest of standards, with every one of them undergoing a thorough 120-point inspection and meticulous reconditioning before formally joining our fleet. If you'd like to make one of our certified pre-owned Hyundai models yours, our finance centre can facilitate your purchase, and you can also save yourself some precious time by getting green-lit for a loan with our online financing application.
What's the Difference Between Pre-Owned & Certified Pre-Owned Vehicles?
Pre-owned and CPO vehicles have both seen some mileage, but they differ in that a standard used vehicle isn't inspected according to the CPO criteria. Rest assured, our used inventory is still thoroughly inspected before being put up for sale, with our fleet boasting models from many of the industry's most popular automakers. Our CPO lineup, by comparison, strictly comprises Hyundai models and comes with a transferable Powertrain Limited warranty plan. If ever your model of choice isn't right for you, you can always return your certified pre-owned Hyundai within 30 days or 2,000 km and choose another model that's more in line with your tastes and needs. Our dealership also welcomes trade-in vehicles, and you can obtain an estimated value with our online appraisal tool before visiting Maple Hyundai to determine a final sales price. Once we've settled on a figure, we can always work it into your purchase of a certified pre-owned Hyundai model.
Your car is waiting for you!
If you are looking for a great quality vehicle at an affordable price, look no further! There is a Certified Pre-owned Hyundai vehicle that is waiting for you.

We want to make sure you are buying with the utmost confidence so our Pre-owned vehicles receive superior service and must meet our highest quality standards in order to be sold to you. Our vehicles are thoroughly inspected and must pass a 120 inspection point program in order for the vehicle to be approved.

We want to make sure your vehicle is reliable for you. In order to do that, we offer great benefits, extended warranty with amazing financing rates so you can leave with your Hyundai with confidence. Visit us to learn more about the Hyundai Certified Pre-Owned Vehicle Program, available warranties and financing options to see what model is there for you.
Questions about Certified Inventory?
* Indicates a required field