Hyundai Tucson vs Nissan Rogue
2020 Hyundai Tucson vs 2020 Nissan Rogue
The compact crossover segment has witnessed an influx of models from various manufacturers. Not a month goes by that an automotive manufacturer doesn't announce a new entry into this highly competitive segment; it may be an all-new model or a new generation of an existing one. This particular segment has become a top category in terms of sales in Canada, and the trend does not seem to be letting up. For this exact reason, it is important that manufacturers offer vehicles that automotive consumers from Vaughan, ON, Woodbridge, ON, Richmond Hill, ON, Markham, ON, Brampton, ON, and Mississauga, ON will resonate with. 
The 2020 Hyundai Tucson is a handsome and valued packed crossover that fulfills the needs and wants of consumers looking for a vehicle in this segment. One of the main competitors to the Tucson is the 2020 Nissan Rogue. However, once reading our review, you will realize that though the Rogue is a great vehicle, it doesn't quite match up to the Tucson. At Maple Hyundai, we have a great selection of 2020 Hyundai Tucson's for your consideration. Getting behind the wheel has also never been easier; our finance centre has developed a quick and easy way to apply for financing. Complete our online finance application and get pre-approved.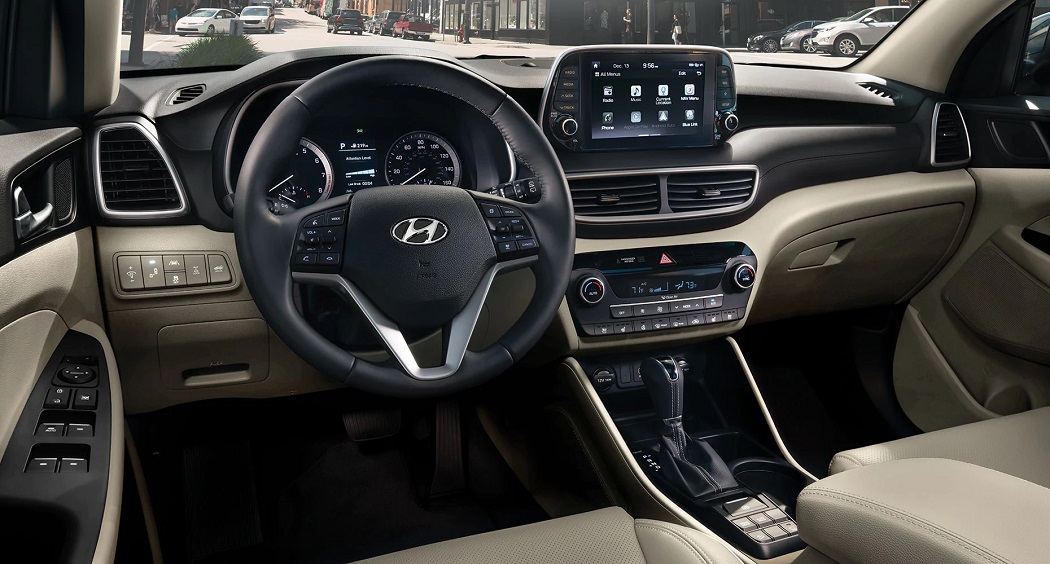 2020 Hyundai Tucson Interior
The 2020 Hyundai Tucson in Maple features an interior that is hard to replicate. The Tucson prides itself on using soft-touch materials where it matters most. The Rogue still uses a lot of hard plastics throughout the interior. The Tucson also offers superior rear-seat space and a better towing capacity when you need to move a heavier load. The Tucson's infotainment system is more intuitive and easier to use, where the Rogue feels like it needs an update.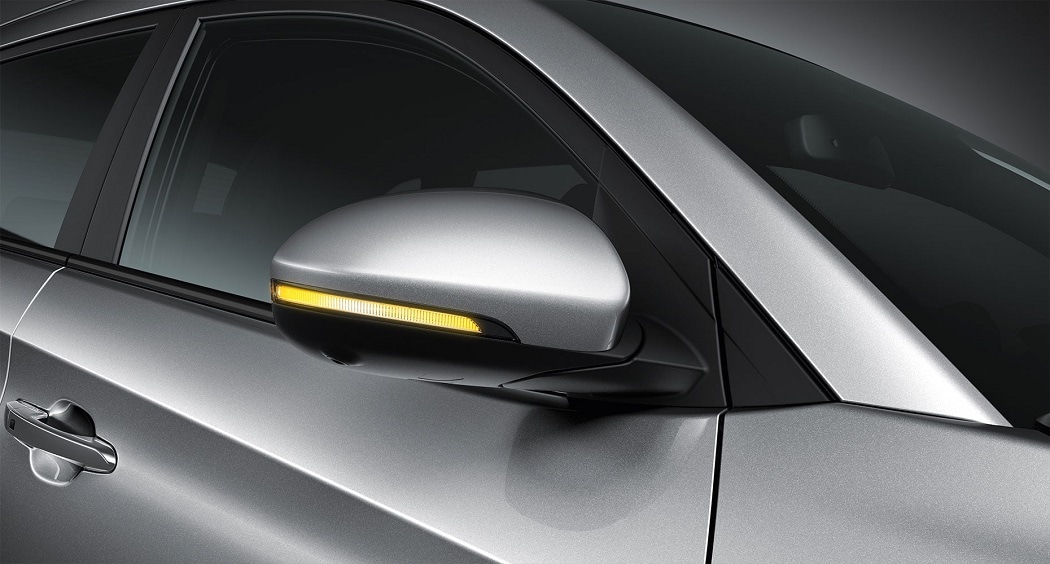 2020 Hyundai Tucson Exterior
The 2020 Tucson esthetically is the more handsome vehicle of the two. With its aggressive front end and smooth swooping lines that reach the back taillights. It features a more efficient all-wheel-drive system that is able to get you out of any tricky situation you may be in. Connected to the all-wheel-drive system is a 6-speed automatic, whereas the Rogue offers only a continuously variable transmission (CVT). Journalists have stated that the Tucson is more responsive and delivers smoother power output. Its 2.4L four-cylinder engine also receives high marks over the Rogue's 2.5L four-cylinder with higher horsepower and equal torque numbers.
Each vehicle offers a host of technology features; however, the Tucson offers more standard tech when compared to the Rogue. The Tucson features standard pre-collision assist, lane control and driver monitoring system, and all versions are offered with Apple CarPlay and Android Auto.
At Maple Hyundai, we are excited to showcase the best of Hyundai. And we want to make the vehicle buying experience as enjoyable as possible. That's why we have created online buying tools that our clientele can utilize. A new feature that can used is our online trade-in appraisal tool. Provide us with information regarding your trade-in, and we will give you an accurate value. If you have any questions, please don't hesitate to ask.
Questions about Hyundai Tucson vs Nissan Rogue?