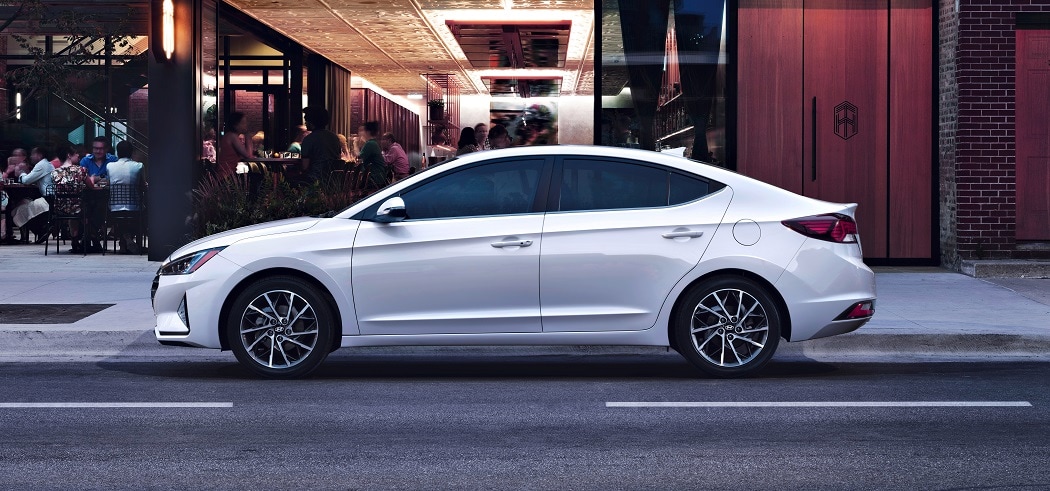 For drivers seeking for variety and value, the 2020 Hyundai Elantra on sale in Vaughan is the best-recommended choices. The popular sharp-looking compact sedan is ahead of its competitors by offering plenty of features for a reasonable price. The 2020 model comes with even more enhancements that will please most practical drivers.
New Models Including the 2020 Hyundai Elantra!
Drivers will rejoice to learn that this new Elantra available in Maple offers Hyundai's SmartSense as a standard feature on all trim levels. Even when you select the base model, you will benefit from an automatic braking, lane-keeping assist, and drowsy driver alert. This 2020 Hyundai Elantra also offers great fuel economy for drivers commuting on the local roads and highways of Brampton, Markham, Richmond Hill, and Woodbridge. This sedan has a 2.0-liter four-cylinder engine and a continuously variable automatic transmission, these are considerable quality for drivers looking to save on gas while commuting across the GTA.
2020 Hyundai Elantra Interiors!
The Hyundai Elantra interior is very quiet, the cabin embraces simplicity at its best. Drivers and passengers will notice the intuitive controls.The Hyundai Elantra Exterior is sharp, it's a perfect choice in urban settings when parking tends to be quite challenging. One of the strengths of this vehicle is the warranty, this 2020 Elantra offers one of the best warranties in its segment. Drivers looking for peace of mind will find it by opting for this model, make sure to check Our Specials. We may be able to give you the latest rebates on this compact car.
Our Hyundai dealership offers a pressure-free environment, we want you to find the right vehicle for you! Our representative can help you achieve this goal by simply Contacting them today!