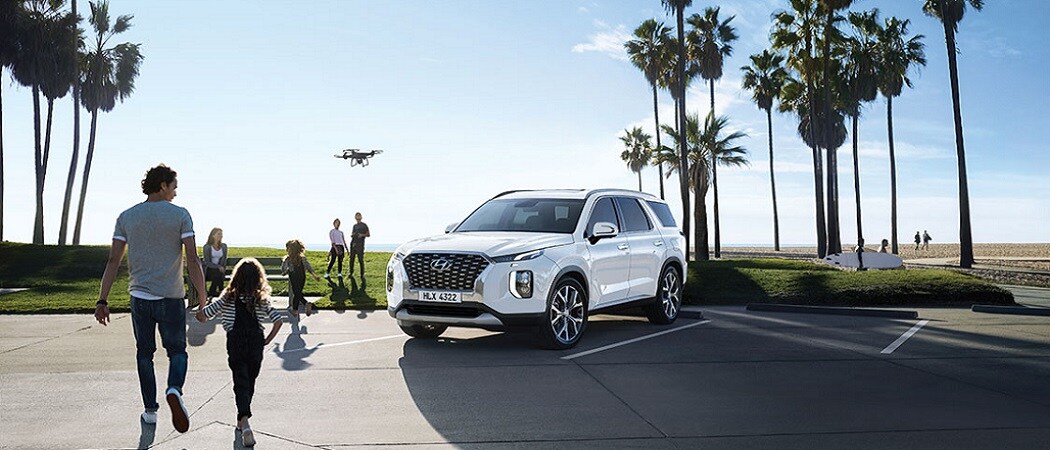 2020 Hyundai Palisade Available in York Region!
The 2020 Hyundai Palisade available in Vaughan is bringing the South Korean manufacturer into new territory. This three-row SUV is, in fact, a reconfiguration of the Hyundai Santa Fe XL, this new SUV has plenty of things in its favors to become one of the top picks in this category. Here a few of them:
The luxury Interior will be!
One of the first thing drivers will agree is the Hyundai Palisade Interior. This SUV feels and smells like luxury. It has enough legroom for adults in its three rows. In comparison to other midsize SUV, the Palisade flirts more with luxury by offering its occupant comfortable seating. The outside noise is very well contained. Passengers will enjoy a smooth ride along busy highways across the Greater Toronto Area. It's very silky exterior that will catch the eyes of anyone around. The 2020 Hyundai Palisade gives you an impressive list of safety features that will enhance the experience for the driver and passengers.
A solid SUV with Premium Features!
Drivers considering the Hyundai Palisade in Vaughan will not be disappointed with its capacity on the road. This midsize SUV is powered by a 3.8-liter V-6. It also has an eight-speed automatic transmission. the engine's 291 horsepower and 262 lb-ft of torque are more than enough for this category of vehicle. The Palisade comes in three different trims: SE, SEL, and Limited. Each trim offers driver-assist technology, all-wheel drive, and distinctive styling. Additionally, our Service department will assist you with all your inquiries regarding this brand new model. We aim to provide you peace of mind and the support of a professional team to help your new vehicle run smoothly.
Overall, the Hyundai Palisade for sale in Maple will please both drivers and occupants from the busy soccer mom to the dad commuting back in forth to Toronto for work. If you are looking for a closer look, you should head to our showroom. Our dealership is open 6 days a week. Our staff is accessible and friendly. Contact us today!